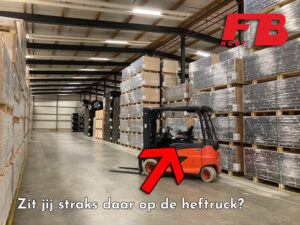 Wij zijn op zoek naar een nieuwe collega die oog voor detail heeft en voor een veilige en schone werkomgeving zorgt. Ben jij op zoek naar een afwisselende baan? Dan hebben wij een heel leuke functie, logistiek/facilitair medewerker. Jij zorg voor het onderhoud van de bedrijfspanden binnen en buiten en daarnaast laad of los je de vrachtwagens / containers.
Jouw dag begint met een kop koffie waarna er wordt overlegd met je directe collega´s van logistiek hoeveel containers/vrachtwagens er geladen of gelost gaan worden die dag. Samen bespreken jullie welke werkzaamheden ervoor die dag zijn. Na de lunch zal er gekeken worden naar het onderhoud en de facilitaire werkzaamheden van de bedrijfspanden. Samen met je collega van facilitair zorgen jullie ervoor dat alle bedrijfspanden schoon en veilig zijn.
Wil jij meer weten over deze functie? Stuur een WhatsApp naar 06-25144515 en dan maken we een afspraak voor een rondleiding en bespreken we de mogelijkheden. We kijken ernaar uit om je te ontmoeten!