Sustainable wooden floors, made from natural products
Nowadays Cradle to Cradle™ and circular economy are inseparably connected with one another. But what is this mean? And what does this mean for you as a partner? We would like to inform and assist you further.
What is Cradle to Cradle ™?
Cradle to Cradle ™ is the ultimate form of sustainable entrepreneurship and stands for: waste is food. This means that the raw materials used by FB Hout can be fully reused without losing their value.
FB + Engineered Flooring has been assessed on five criteria, namely:
Material Health
Material Reutilization
Renewable Energy & Carbon Management
Water Stewardship
Social Fairness
FB Hout is well reviewed on all the criteria and is one of the few wooden flooring manufacturers in the world that can carry the Cradle to Cradle™ certificate.
"Nature can never be copied."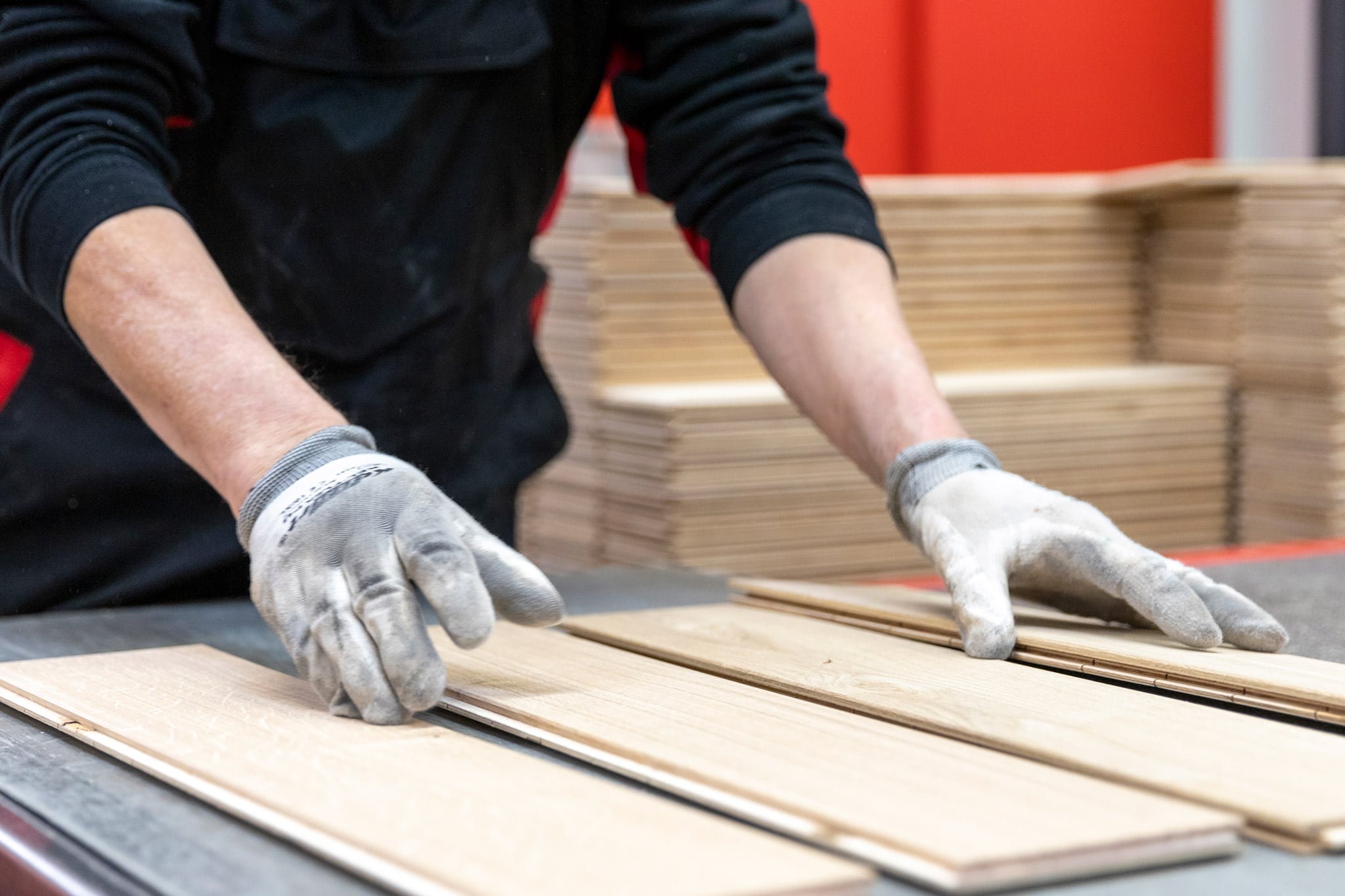 What is a circular economy?
There is a clear link between Cradle to Cradle™ and a circular economy. A circular economy is an economic system in which value is preserved or created by reusing products and raw materials while losing as few raw materials as possible. It is a system that offers many opportunities and cannot be ignored.
What's in it for you?
The advantage to you as a partner is that you comply with our product to the highest environmental requirements. These environmental requirements are very important in the current project market and will be essential in the future. You cannot ignore these changes and FB Hout can relieve you completely in this development. We only supply the most sustainable products.
The highest quality guaranteed
Quality is vital for a product that is Cradle to Cradle Certified™. This is ensured by FB Hout by checks carried out annually by external agencies. This way, FB Hout can, therefore, guarantee the highest quality, which can support your selling point to your customer.
Separate yourself as a provider of the most sustainable wooden floors
The product we offer gives you the opportunity, in a unique way, to separate your company from your competitors. FB Hout is one of the few Cradle to Cradle Certified™ wood suppliers. By distributing our products you will become a supplier of the most sustainable and innovative high-quality wooden floors.